SEAPORT MARINA is a full service marina located in Egg Harbor Township. New Bulkhead and Floating docks make it a perfect place to dock your boat.

The Yard is heavily decorated with nautical antiques and artifacts such as Anchors, Ballards, Oars, Vent Scoops, Davits and LifeBoards.

A 45 Foot Shipmast gives the marina a lot of character.

If you visit the Office you will find Ship Models and Wood Carvings . You will even see JAW, the Killer Shark from the Movie. 

    PERFECT MARINA FOR YOUR PONTOON BOAT.

 SEAPORT  MARINA

176 Thompson Lane, Egg Harbor Township,

 NJ 08234

 609-927-0266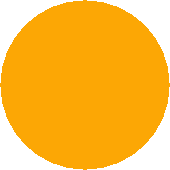 RESERVE 2024

    SLIPS  from 

      $1,800.00

BOAT ON TRAILER

         STORAGE 

        $25.00/ft +     

          Sales Tax

     Min. 20' Boat